Hello,everyone! It's Seishu. 
The last time I introduce Thai Green Curry made with Soy milk.
seisuu-cuisine.hatenadiary.com
Today I introduce a Taiwanese food🇹🇼
It's a Stir-Fried Chicken with ShaCha Source.
↑↑the other blog about my trip 
This is ShaCha Source.
It's the one of the most popular sources in Taiwan.
It's  a Taiwanese Barbecue source
The indredients are soy oil, fish, garlic, ginger, green onion, sesame, coconat powder, dried shrimp, chili pepper, solt, pepper.
So the flaver is different from an ordinary one.
It's not sweet but spicy and ethnic.
This time, I cook a delicious Taiwanese stir-fried chicken using this special souce!!
Let's get started!!
Ingredients (for two people)
A
300g chicken brest
1/2 piece of onion
30g of green onion
30g of carot
a chili pepper 
a little cooking oil
B
1 tbsp soy source
1 tbsp cooking rice wine
1 tbsp sesami oil 
1 tsp potapo starch
a little sugar
a little pepper
C
1 tbsp ShaCha source
1 tsp soy source
1 tsp ketchup
Method
1. Slice chicken breasts into 1.5~2.0 thick like this.
2. Mix the chicken with the ingredients B and wait in a few minute.
3. Cut some vegatables and a chili pepper into small pieces like this picture.
4. Sauté the chicken over medium heat for about 4 minutes. On this step, it's OK to cook until 80%.
Transfer it to a plate and set aside.
5. Stir-fry the vegetables and pepper over high heat for about 30 seconds.
 6. Place the chicken back into the pan.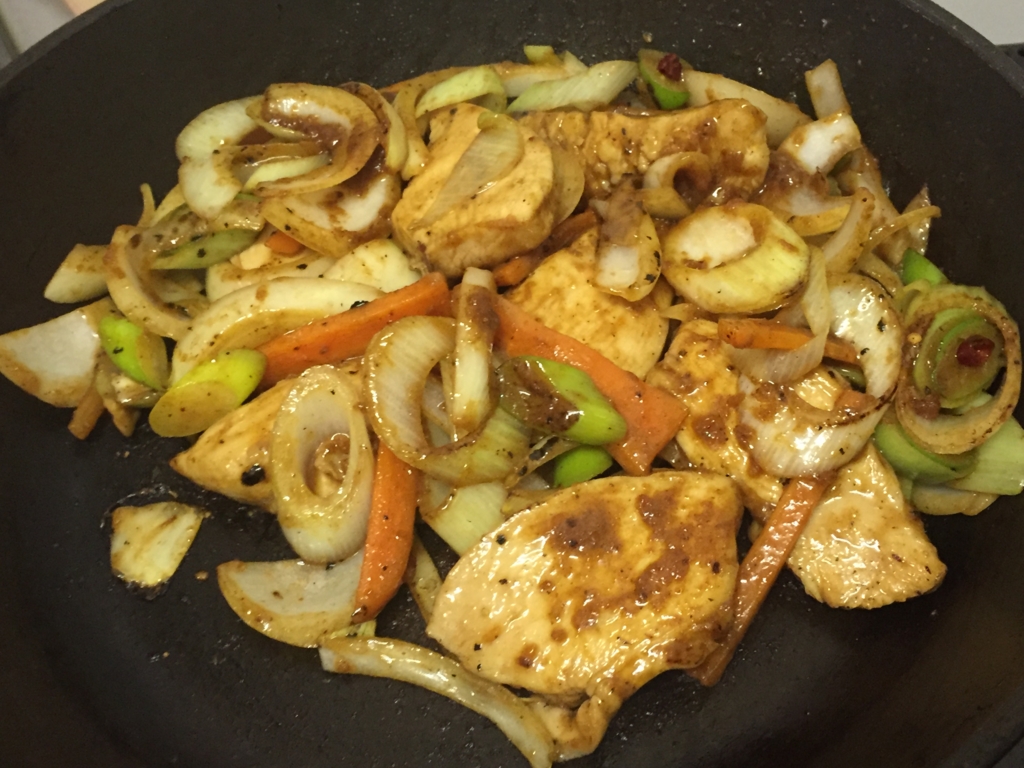 Add the ingredients C and stir it for about 20 seconds.
Stir-frying separately, we can keep the chicken tender and the vegetables crispy.
Stir-fried chicken with shacha source is so delicious!
I want you to enjoy this spicy and ethnic cuisine.
Let's try it!!
+My recommendations